Dale/Haupert family to be honored as 2021 Farm Family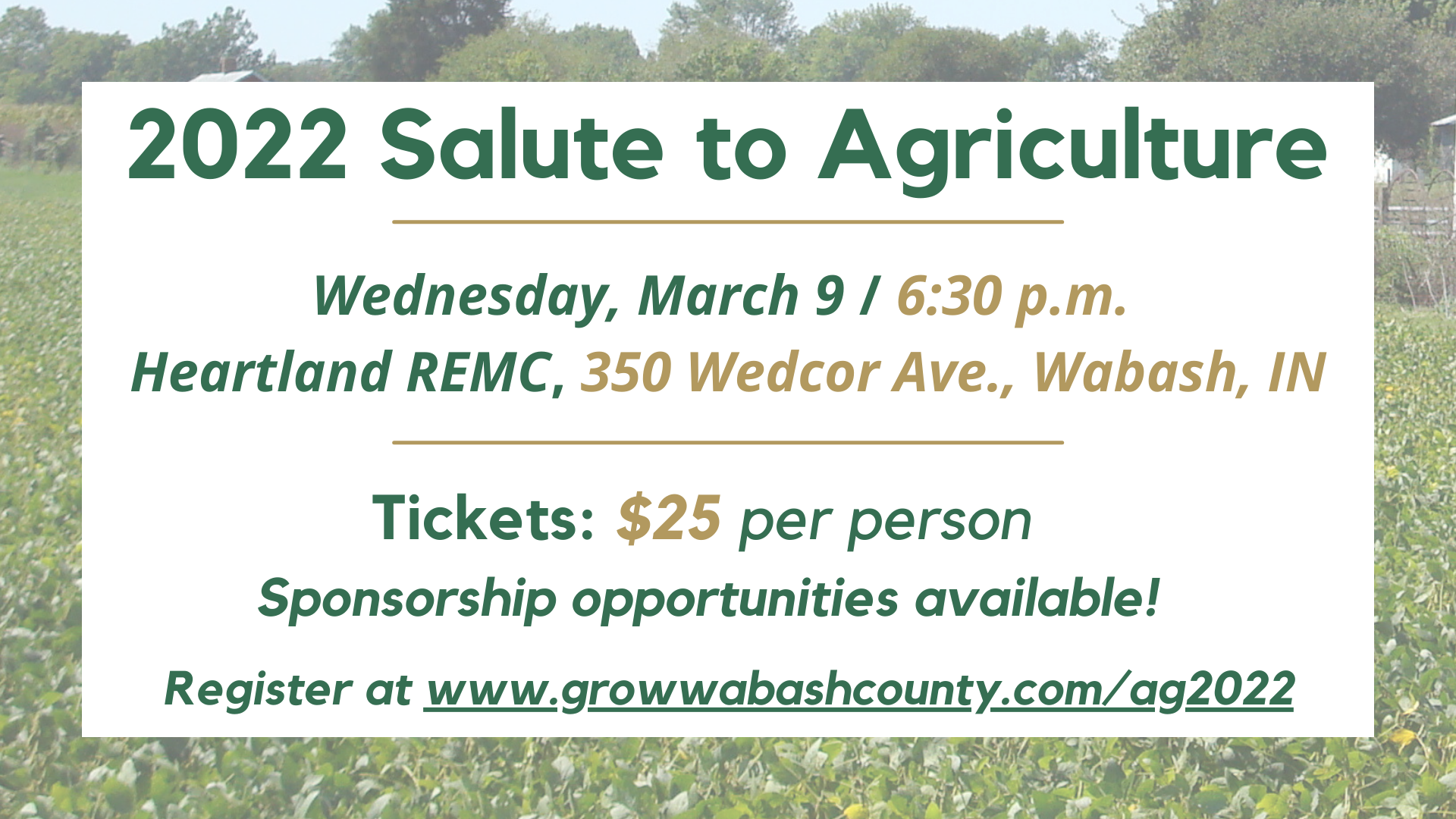 WABASH COUNTY, IN – Grow Wabash County and the Salute to Ag committee would like to congratulate the Dale/Haupert family for being selected as the 2021 Farm Family of the Year.
The Dale and Haupert families will be celebrated for their contributions to the Wabash County agriculture industry during Grow Wabash County's annual Salute to Ag Dinner on Wednesday, March 9, 2022.
"Agriculture is a leading industry in Wabash County, creating hundreds of jobs and hundreds of millions in revenue every year," Howard Halderman, chair of the Salute to Agriculture committee, said. "In addition, farmers are excellent stewards of the land and the environment working to protect their soils and water on their property. The farmers in Wabash County not only feed their families, but they are feeding the world. Their work supports many ancillary businesses in the communities which helps to keep our communities vibrant."
The Dale-Haupert farms have operated out of Wabash County for multiple generations through their production of crops such as corn, soybean and wheat as well as eggs and pork. Their farms have also made extra efforts to ensure their methods are environmentally friendly.
This year's Farm Family is extra special because it is the first time in this event's history, the Farm Family uses the same facilities and property as a previous Farm Family of the Year winner. Scott and Wendel Dawes previously owned one of the farms used by the Dale/Haupert family and was awarded the 2012 Farm Family of the Year award.
"We are thrilled to be recognizing the Dale/Haupert family this year for their commitment to not only producing in Wabash County, but taking the extra steps to ensure that their farming practices are sustainable," Keith Gillenwater, president and CEO of Grow Wabash County, said. "Agriculture has been and remains a key pillar in Wabash County's economy and we are honored to be celebrating these hard-working producers for the impact they have on our county and beyond."
This year's Salute to Agriculture will feature Kip Tom as the keynote speaker. Tom is the former UN Ambassador for Food and Agriculture for the United States which talks about food safety and feeding the population on a global level. Tom is also the principal of Tom Farms, located in Kosciusko County right here in Indiana.
The 2022 Salute to Ag Dinner will take place on Wednesday, March 9 starting at 6:30 p.m. at the Heartland REMC building, 350 Wedcor Avenue in Wabash.
Tickets are $25 each and sponsorship opportunities are available ranging from $100 all the way up to $2,500. Registration can be done online at www.growwabashcounty.com/ag2022 or by contacting Grow Wabash County via email, marketing@growwabashcounty.com, or by calling 260-563-5258.