Grow Wabash County website selected for Mid-America EDC award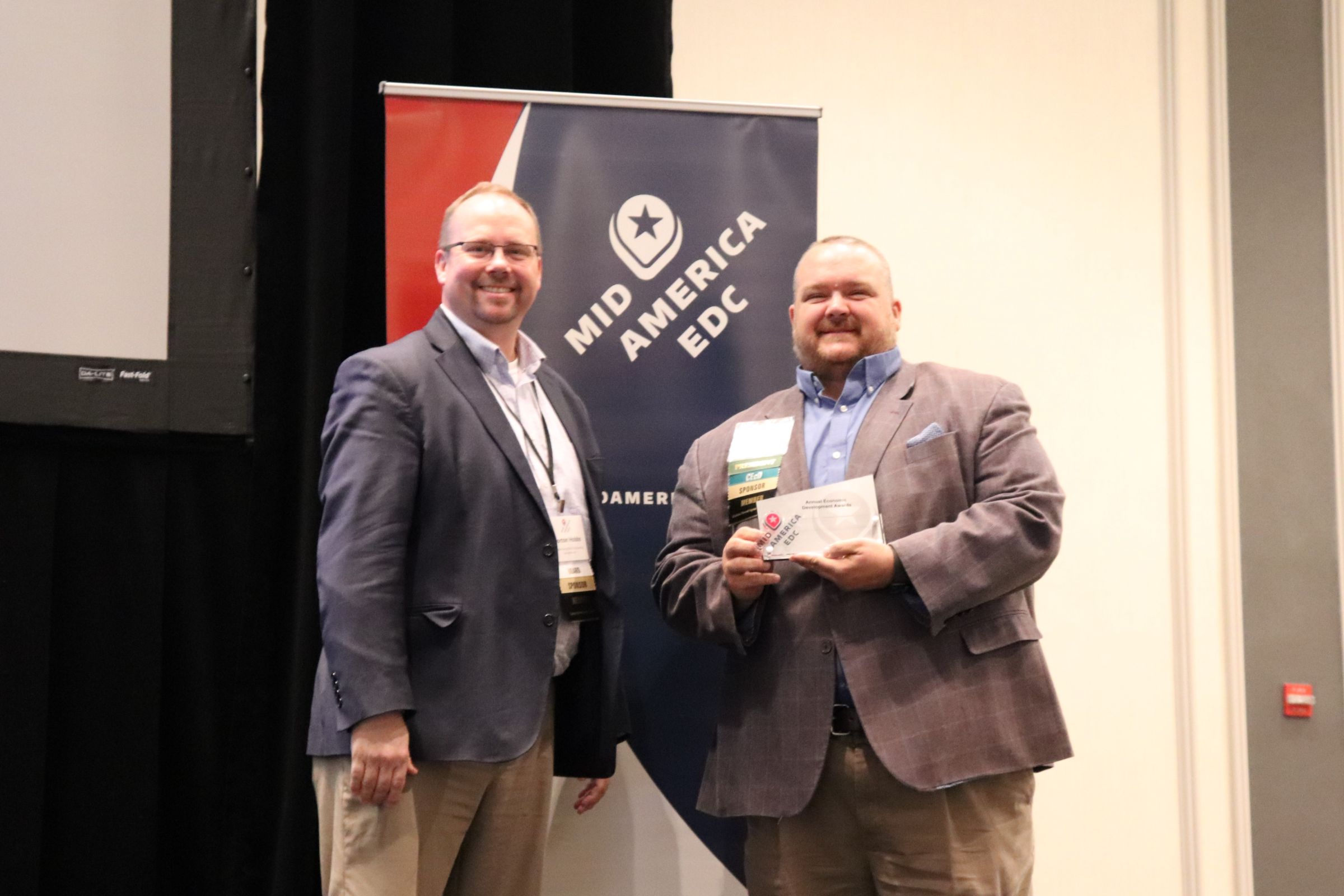 Wabash County, IN (DEC. 19, 2022) – Grow Wabash County's website was selected as the recipient of the 2022 Marketing Program Small Division award by the Mid-America Economic Development Council (MAEDC).
MAEDC convenes economic development professionals from 13 states in the Midwest to share resources and best practices to spark further growth and business development in the region. Their annual awards aim to recognize communities and economic development organizations in the Midwest that are going above and beyond in their work.
Grow Wabash County received this award for its submission of the organization's new website, www.growwabashcounty.com, which was developed in partnership with Golden Shovel, who also coordinated the submission of this website for award consideration.
"The leadership that Keith and the team at Grow Wabash County have demonstrated with their complete website redesign is exactly the kind of efforts necessary to ensure that the rural places in Mid-America EDC's region thrive and remain competitive for new economic development opportunities," John Hall, chair of the MAEDC awards committee, said.
The new Grow Wabash County website launched in March 2022 and has become the centerpiece of the organization's mission to "Grow a prosperous Wabash County." The website includes information that is valuable to businesses and site selectors looking to expand or relocate in Wabash County as well as pictures and features that highlight the incredible quality of life that our communities have to offer.
"Grow Wabash County is excited to be honored by the Mid-America Economic Development Council for our 2022 marketing program we undertook with our new website as the centerpiece of our digital marketing efforts," Keith Gillenwater, president and CEO of Grow Wabash County, said. "On behalf of myself and our GWC Board of Directors, I would like to thank the awards selection committee and our partners at Golden Shovel Agency for their hard work. I would also like to give special recognition to our in-house project manager for marketing and events Chelsea Parson for all of her hard work in undertaking the development and implementation of our new website and digital marketing program."
The award was presented to Gillenwater on behalf of Grow Wabash County during MAEDC's annual Economic Development awards ceremony, on Thursday, December 1 in Chicago.