GWC accepting applicants for two new positions
Wabash County, IN (MARCH 10, 2023) – Grow Wabash County is accepting applications for candidates to fill two new positions on the GWC team: Investor Services & Events Project Manager and Office Administrator.
Investor Services & Events Project Manager
The two main roles for the Investor Service & Events Project Manager will be to serve as the liaison to Grow Wabash County investors and to oversee the various events and programs hosted by the organization.
As the investor services lead this person maintains relationships with existing stakeholders while recruiting new investors to buy into the mission of the organization. For the event manager aspect, this person will be the lead on planning, overseeing and executing all aspects of multiple events and programs. This position will manage the volunteer committees and execute more than a dozen events and programs annually.
The ideal candidate is passionate, creative, detail-oriented, and dedicated to providing superb client service at every turn and enjoys planning and events. This role demands an expert in all aspects of event, meeting, and conference planning, including cost containment, venue scouting, equipment logistics, room setup, and best practices. The best candidate can manage the daily details and use big-picture thinking to ensure truly valuable experiences for investors and stakeholders.
Qualified applicants preferably possess experience or a degree in fields such as Sales, Economics, Business, Marketing, Event Planning, Project management or an appropriate equivalent.
Office Administrator
The Office Administrator will be tasked with overseeing office operations and improving productivity for the team to allow Grow Wabash County to best serve stakeholders.
This team-oriented person is imperative to the other team members and must be adaptable and willing to continually learn as projects shift. This highly organized person will organize office operations and procedures, be the accounting liaison, control correspondence, designing filing systems, reviewing and approving supply requisitions, and assist with clerical functions coordinating the services and duties of various other personnel within or outside of the organization.
Qualified applicants are expected to possess at least a high school diploma and demonstrate excellent communication and computer literacy skills.
Full job descriptions for both of these open positions can be found on the Grow Wabash County website at https://members.growwabashcounty.com/jobs/.
Interested applicants are asked to email their resume to Tenille Zartman at tenille@growwabashcounty.com or mail / drop off their resume in person at the Grow Wabash County office, 214 South Wabash Street in Wabash, IN 46992.

More Topics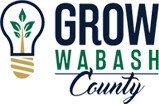 A coalition of states including Indiana, Illinois, Michigan and Wisconsin are competing for substantial federal funding in order to execute clean hydrogen production and use initiatives, supporting decarbonization, manufacturing, and community economic benefits in the region.Read the complete article from Indiana Economic Development Crop here.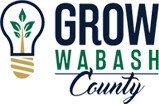 The Indiana Economic Development Corporation (IEDC) today announced a partnership with Independent Colleges of Indiana (ICI) to distribute $3 million to increase the recruitment and retention of engineering and nursing graduates across Indiana. The two organizations launched two new initiatives that will sustainably distribute the grant funding to graduates of...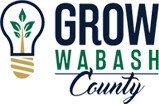 U.S. Department of Agriculture (USDA) Secretary Tom Vilsack today announced that the Department received $3 billion in applications from more than 350 independent businesses from 47 states and 2 territories for the first two rounds of a new grant program to add innovative domestic fertilizer production capacity.USDA also announced the...