INnovate Wabash County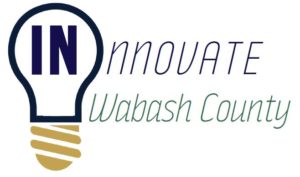 Wabash County High School students are invited to compete in the 2022 INnovate Wabash County competition. INnovate Wabash County is a county-wide shark tank style competition for Wabash County high school students.
This competition will be held on May 4, 2022  at the Eagles Theatre. High school students are encouraged to walk through the entrepreneurial ecosystem through programming, pitching and pathways to nurture the next generation of innovators. Participants can be in groups of 1-3 students and participants will compete for a chance to win cash prizes, scholarships, and other prizes.
 
Participant Rules
Students are encouraged to apply for the state Innovate WithIN competition.
The competition is open to all high school students in Wabash County.
Students can work in teams of 1-3 people.
The venture can be for a product, service, platform, component, or system.