Grow Wabash County to celebrate Wabash County's top graduates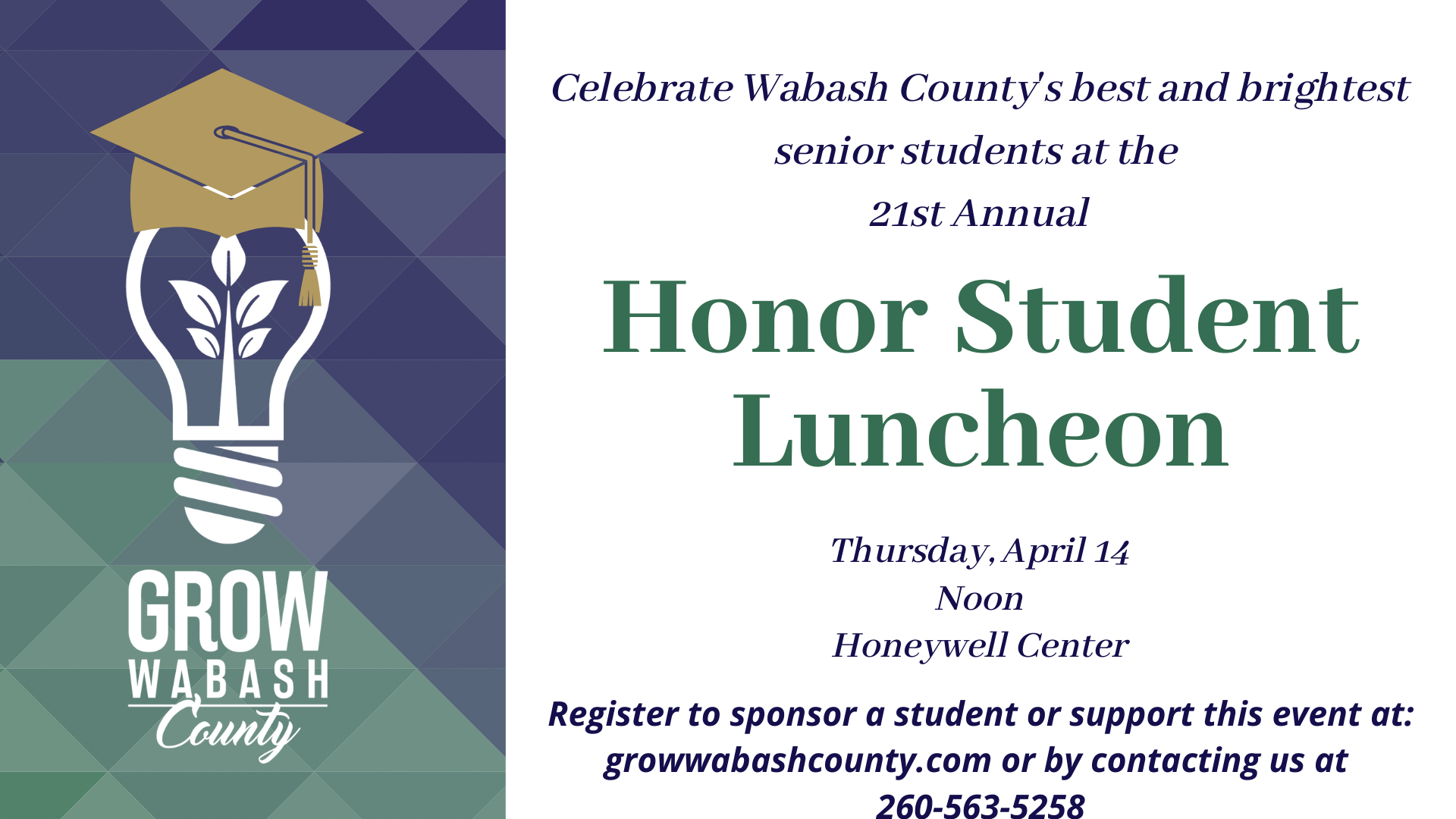 Wabash County, IN – Grow Wabash County is excited to recognize some of Wabash County's top academic students at the 2022 Honor Student Luncheon on Thursday, April 14.

This year's luncheon will recognize 68 Wabash County seniors with career interests ranging from nursing and health care to agribusiness, engineering and the arts.
The luncheon will once again host a panel of industry professionals that will provide insight and advice to the students about starting their careers and why they should consider Wabash County when it comes time to choose where they want to lay down roots and begin their professional careers.

"The talent and passion of this current graduating class is remarkable," Keith Gillenwater, President and CEO of Grow Wabash County, said. "We are honored to continue on the tradition of celebrating some of local high schools' brightest students as well as building connections between them and the career opportunities that await them here in Wabash County."

Local businesses, colleges, universities and employers interested in sponsoring students and showing your support for the next generation of talent in Wabash County can do so by registering online at www.growwabashcounty.com/eventscalendar or by contacting Chelsea Boulrisse by emailing marketing@growwabashcounty.com or calling 260-563-5258.