From the Great Resignation to the Great Refusal—here's what the 5 'Great Rs' mean for the future of work
As we weigh yet another strong jobs report against persistent inflation and the looming threat of a recession, we have to acknowledge that the workforce has transformed and now plays by a different set of rules and is motivated by a different set of factors. Leaders take note.
The Great Reset is a convergence of trends some decades in the making that culminate in a changed relationship between individuals and organizations. Let's break down the five "Great Rs" that collectively give us the empowered workforce.
Read the complete article from Fast Company here.
More Topics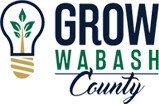 People have claimed that Gen Z workers are "quiet quitting." That is, doing the bare minimum to maintain their position at work.  This behavior isn't explained by some stark generational divide that's left young people devoid of ambition while their seasoned counterparts maintain a no-nonsense work ethic that's driven...
Wabash County, IN  – Grow Wabash County's 13th annual Salute to Ag Dinner on Wednesday, March 8, celebrated the many agricultural producers and farm families that have worked, grown and produced in Wabash County for decades.  Howard Halderman, chair of Grow Wabash County's Ag Committee, emceed the annual event,...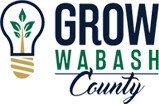 A coalition of states including Indiana, Illinois, Michigan and Wisconsin are competing for substantial federal funding in order to execute clean hydrogen production and use initiatives, supporting decarbonization, manufacturing, and community economic benefits in the region.Read the complete article from Indiana Economic Development Crop here.