Manchester University to be recognized as 2023 Business of the Year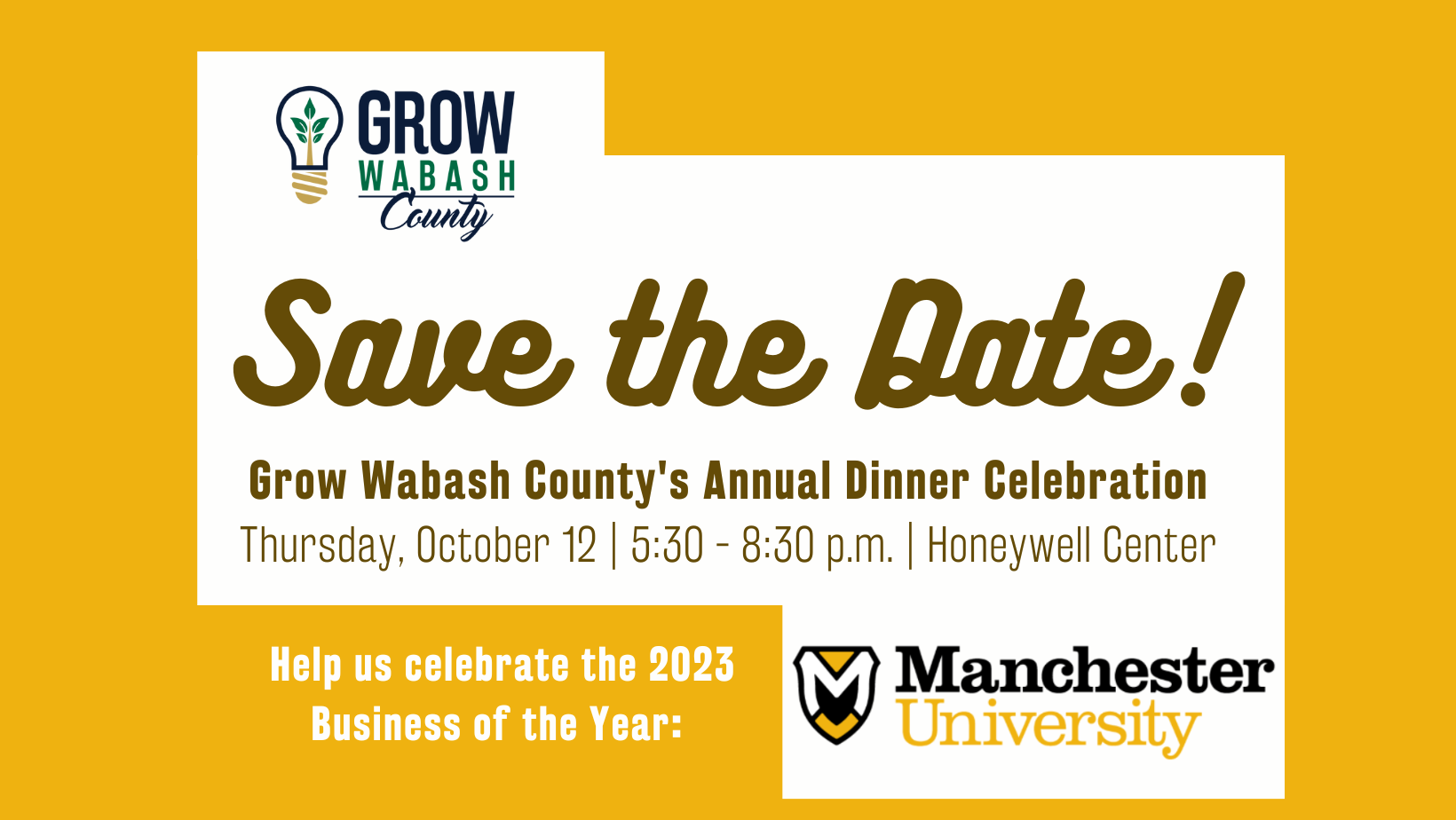 Wabash County, IN (AUG. 10, 2023) – Grow Wabash County is thrilled to announce that Manchester University has been selected as the 2023 Business of the Year and will be honored during Grow Wabash County's Annual Dinner Celebration on Thursday, Oct. 12, at the Honeywell Center.
"Wabash County is incredibly lucky to have an institution like Manchester University in the community," Keith Gillenwater, president and CEO of Grow Wabash County, said. "Manchester University has been a fantastic partner as we explore strategies to expand economic and educational opportunities in and around Wabash County. They have also proven a strong supporter of the countywide efforts to help our communities grow in more ways than one."
Since 1889, Manchester University has graduated students of ability and conviction who live by the University's mission to lead principled, productive and compassionate lives that improve the human condition.
Manchester offers rich, vibrant and transformative experiences to approximately 1,200 students and is one of the county's largest employers.
At its North Manchester campus, students can choose from more than 70 areas of academic undergraduate study and a Master of Accountancy. Nearly half of undergraduate students participate in one or more of the University's 21 NCAA Division III sports and varsity esports.
The University is a northeast Indiana leader in health sciences education. At Manchester University Fort Wayne, it offers master's programs in athletic training, pharmacogenomics and nutrition and nutrigenomics, a four-year professional Doctor of Pharmacy degree and a 16-month accelerated Bachelor of Science in nursing track for those who already have a bachelor's degree in another field.
In July, the University successfully met its $45 million fundraising goal to end the Manchester Bold capital campaign two years ahead of schedule. Much of this is specifically earmarked to improve the student experience and add dozens of scholarships.
"Manchester University is grateful and honored to be recognized as the 2023 Business of the Year for Wabash County," said Stacy H. Young, University president. "Our roots are deep in Wabash County. We are grateful for the connections and relationships that have helped MU grow throughout the years. We look forward to continuing efforts to help the county grow, attract more talent, and meet the needs of those who call this home."
Registration is now open for tickets and sponsorships for the 2023 Annual Dinner Celebration on Thursday, Oct. 12, 2023, from 5:30 – 8:30 p.m. in Legacy Hall at the Honeywell Center.
Businesses and individuals are encouraged to join Grow Wabash County in honoring Manchester University and its many contributions to the Wabash County community by registering for tickets and/or sponsorships at www.growwabashcounty.com/2023annualdinner. Questions regarding the event, sponsorships or ticket sales may be directed to info@growwabashcounty.com or by calling 260-563-5258.